Purpose: Rendering for a Spanish architect who was re-building a seawater pump.
Location: Spain, Calpe
Area: 22 m²
Year: 2021
A stunning beach in Spain was to be revitalized with a new face for the pump station that is taking seawater up to a salt lake nearby. As the architect, Adriana Figueiras said, a very landscaped appearance was necessary due to the high visibility and popularity of the beach where it is located. In fact, the old construction was very much photographed in the past, so the memory of the space was something to preserve.
The phases towards this rocky beach rendering.
1. Phase one – composition.
The first phase of the project consisted in making a couple of hand sketches for the Calpe Project. In our first discussion with Ms. Figueiras, we already understood that the desired view was one that would picture the iconic Calpe rock that pierces up the sea. So the purpose of these sketches was to figure out the best composition that will emphasize the building and the scenery.
2. Phase two – the light study.
Here we experimented with different light setups. The warm sunset that was previously dismissed, had another chance. The early morning sun that glimpses over the Calpe rocky terrain, or peaking on the side of the water pump building – these two were as well studied. The late morning sun was a bit too high in the renderings, so that one was the least desirable one. But eventually, the sunset "underdog" won, so we continued the project with this light setup.
3. Last step – mapping materials and textures inside the rendering.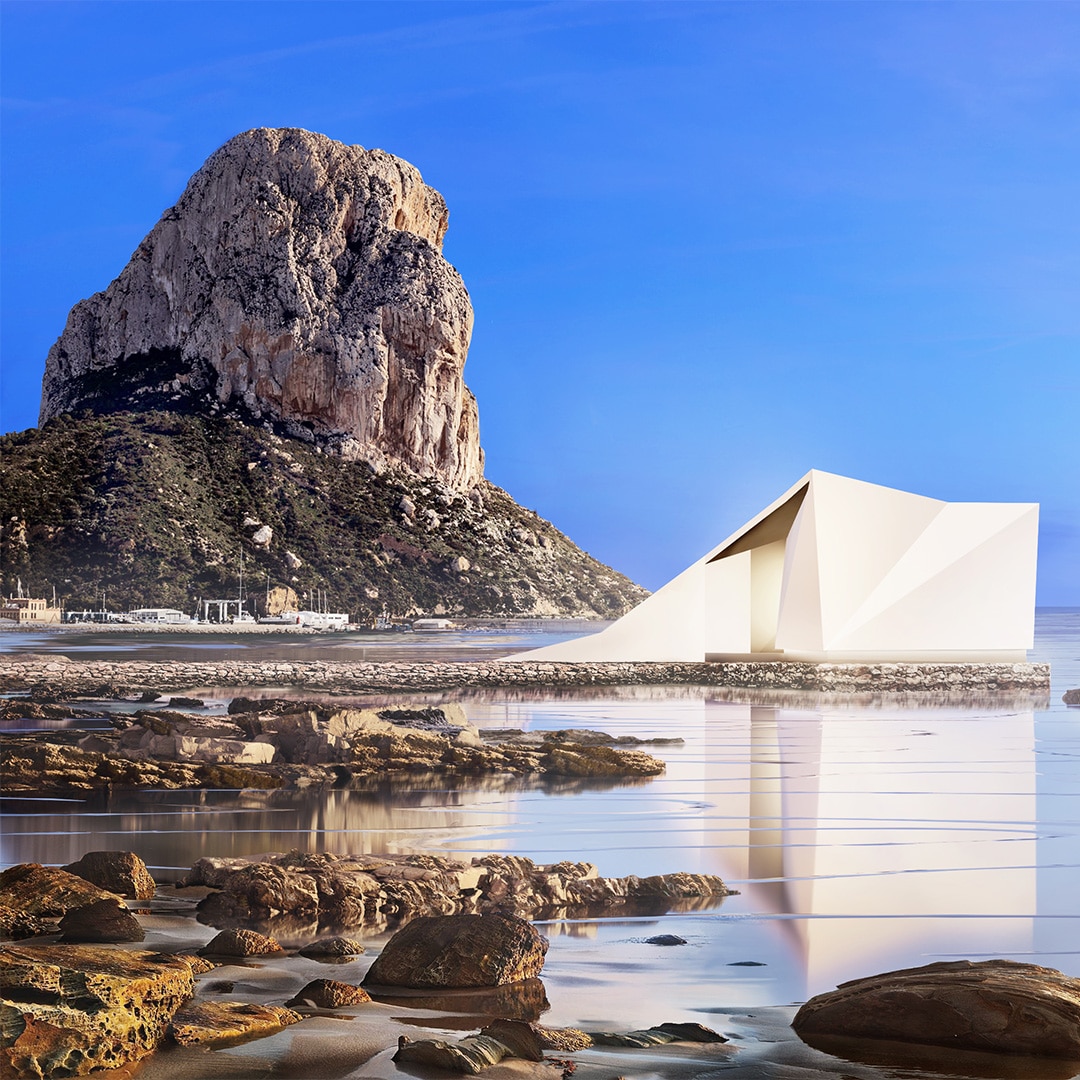 Here you can find the Multiplexity project, where we showcase how we provided visual support for a competition entry by another architectural firm.
And if you're wondering how would a rendering help you sell your project to your clients, check out our article on that!
Meet our team of designers, and ask us a question. Keep in touch with us on our Instagram page.