Purpose: Karim Rashid was designing a new addition for the Temptation Cancun Resort, and he needed a reliable team to take care of the 3d renders.
Project status: Finished
Location: Mexico, Cancun.
Produced in Bucharest, Romania
Year: 2018
Back in 2018 when Karim contacted us, we just started our rendering business – we were in the actual progress of learning the skill of photorealist visualization. So if you're curious to see where we started from, stick with us!
Karim Rashid and Ada Tache were very clear in communicating the brief, so we had no problem hitting the target from the first try. Karim made a lot of sketches of each space, and each object he designed – such as the "Raindrop Wall" you see in the axonometry below. Ada made sure we received the technical drawings of the space, the digital copies of the prints that were going to be used on the walls or on the floor, and clear instructions on which material was going to be used on every surface.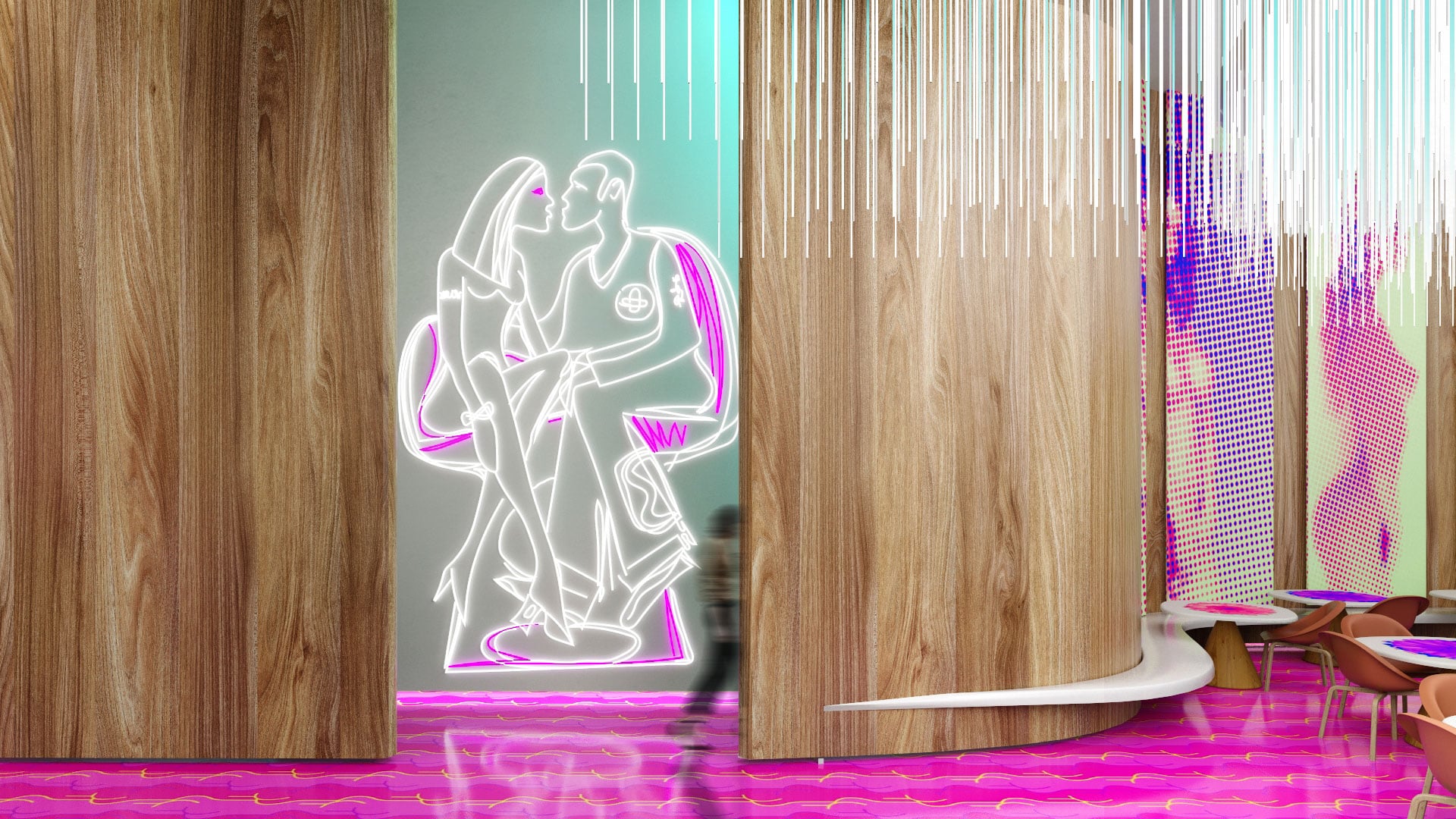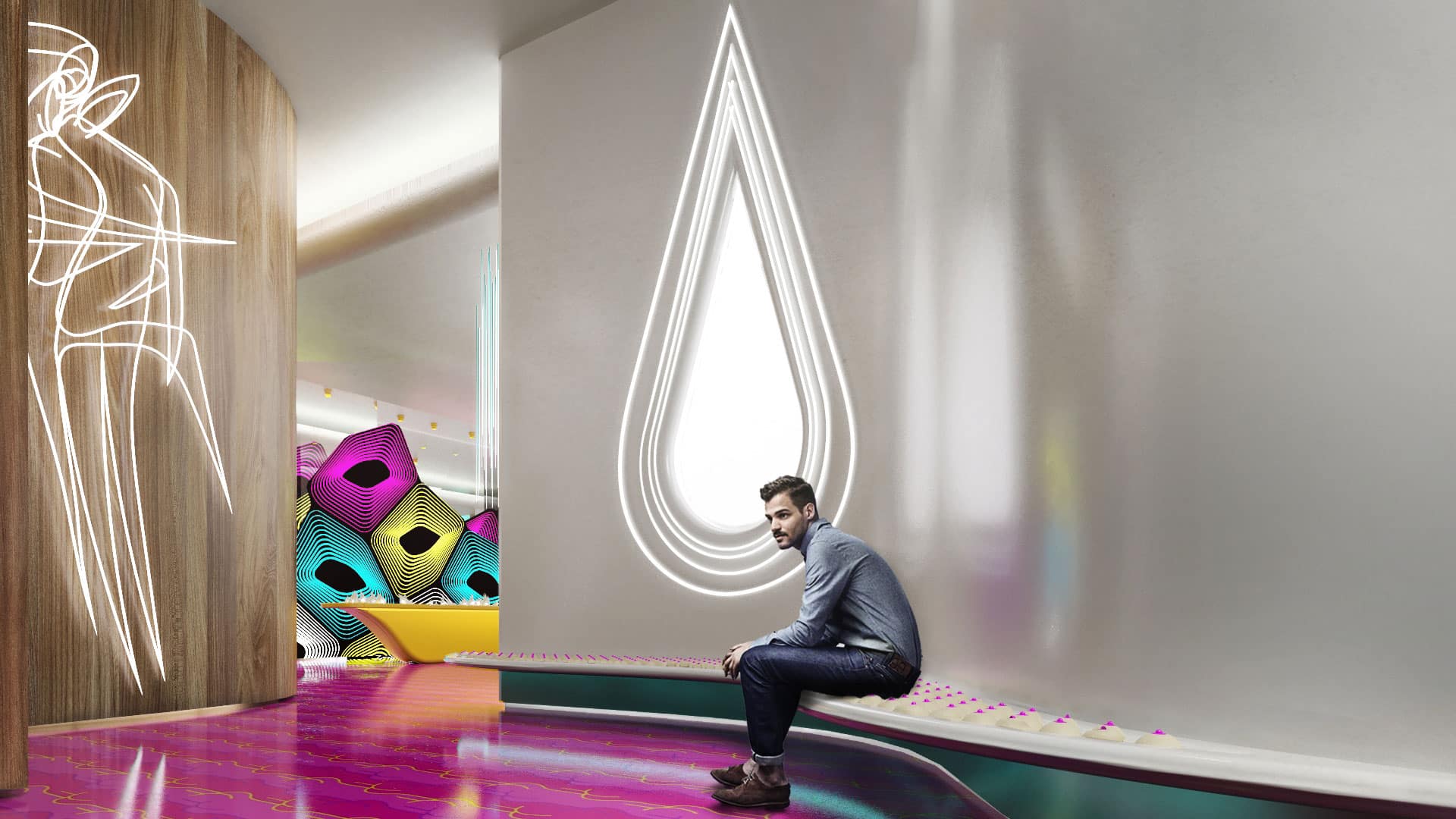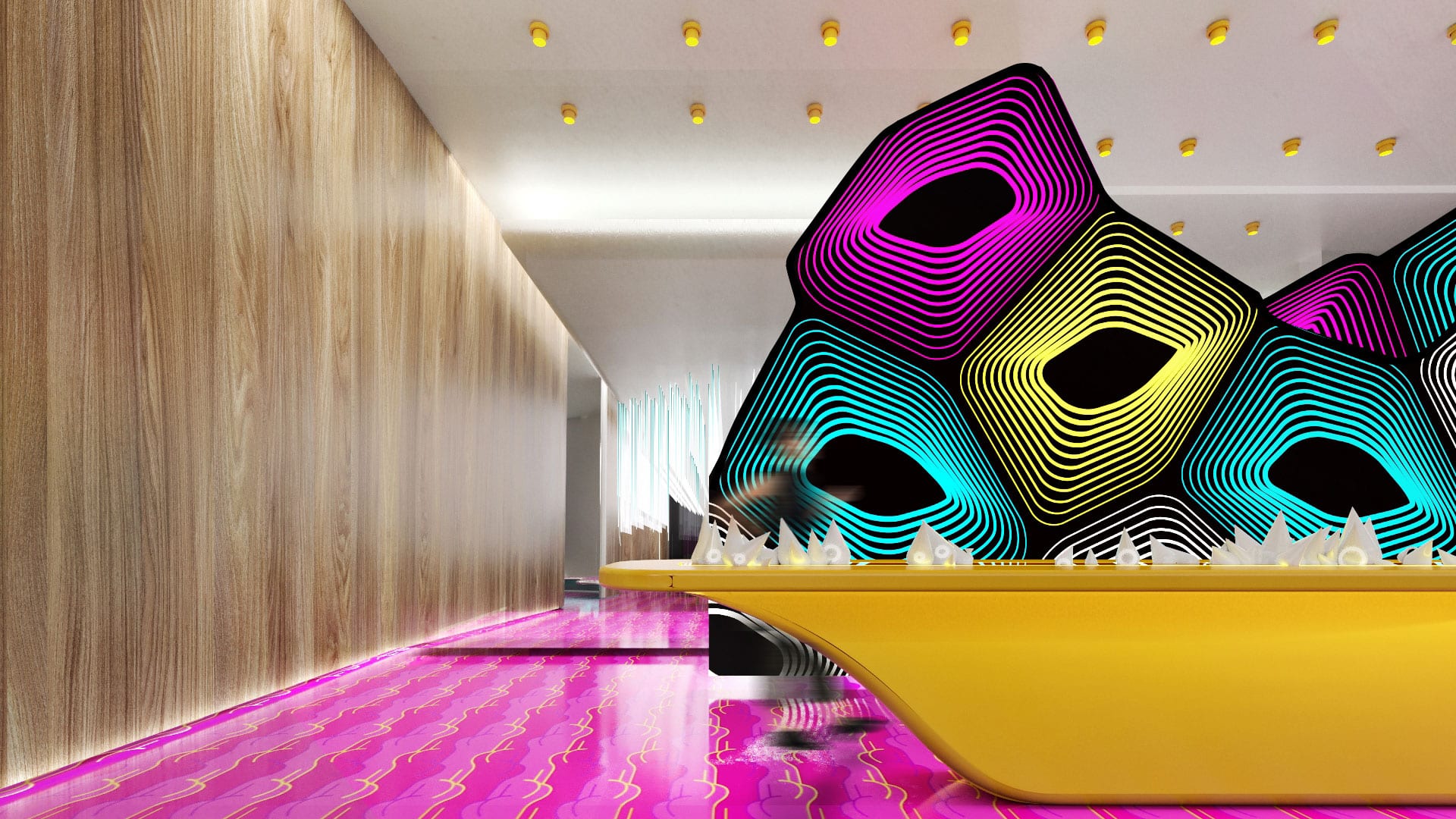 Here's another pink project of ours, an Instagramable chair designed and built by us for Megamall Bucharest.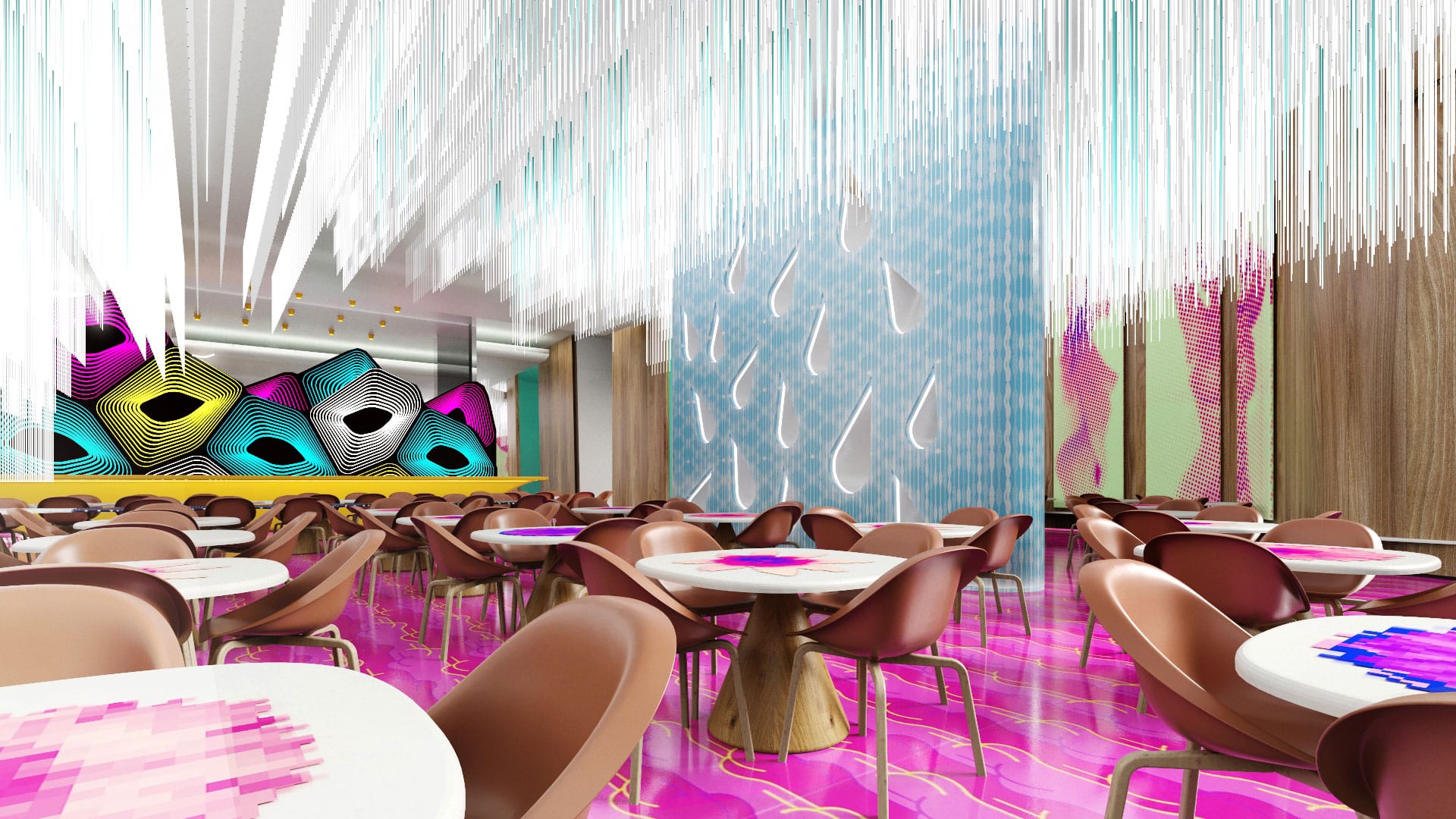 Later edit: We have developed our rendering skills quite a bit since then. You can scroll through more projects by us here.
.
.
.
.
.
Published in July 2020.