The industrial opulence design is a movement that blends the utilitarian, urban aesthetic with fine details and luxurious finishes. Usually, you can find this type of design in the converted lofts of New York, where the residents kept the functional and practical feeling but they also wanted to show off a bit with their lifestyle.
We architects and designers should always try to capture the story behind our projects. The story of the ones who will inhabit the spaces we design. We imprint places with our client's current, future, and past lifestyles or habits.
So this is the story behind this project for Gabriel:
We met him back in December 2020 and we quickly realized this was going to be an exciting project. The apartment is located inside the Brașov Historical Center, in a building that dates before the First World War, featuring stunning details that will be restored in the near future. The former owner definitely lacked inspiration and the funds to bring this apartment to its potential. And this is what the apartment looked like before we came into the scene: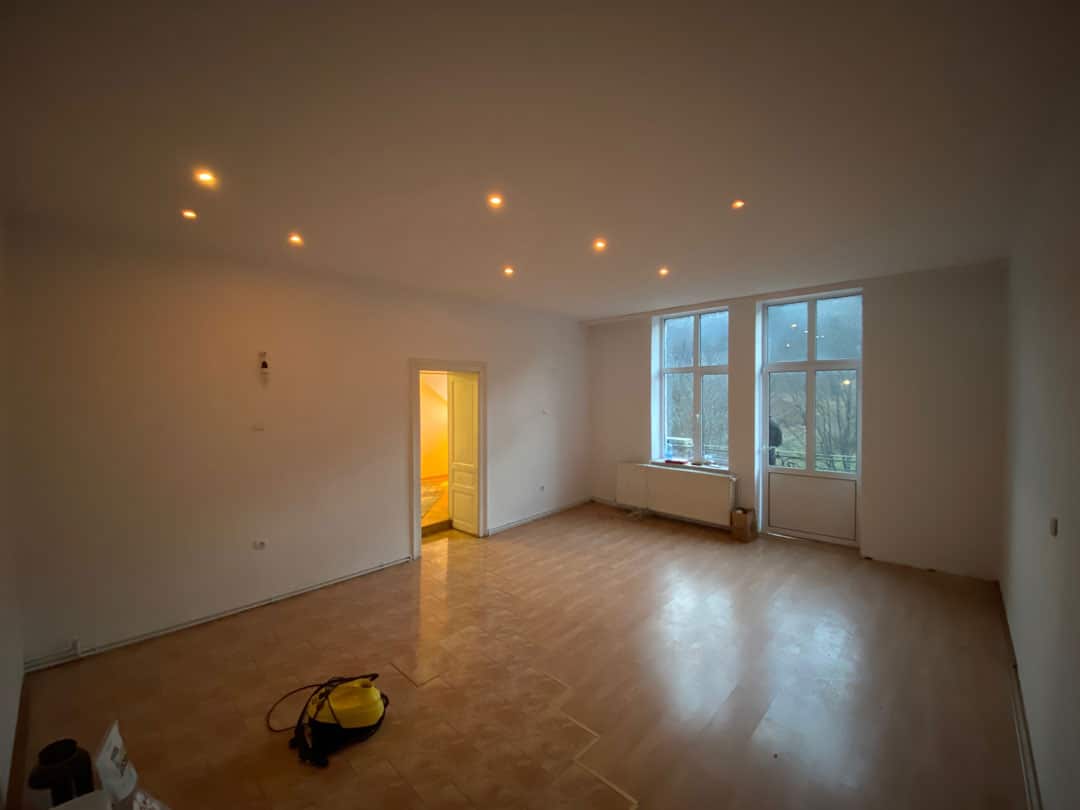 Gabriel asked us to explore and fit his ideas into what we called "industrial-porn". We aimed for a dramatic atmosphere with powerful and "carnal" contrast. We transformed this place into a bachelor den, using industrial, rough steel pieces, pop-culture elements, and luxurious details altogether.
After the walls were inspected, we understood the existing structure, so we could work around it.
We rebuilt the arched connection between the walls and the ceiling. We introduced an electric fireplace in between the wall structure. We took the sink and the bathtub out of the bathroom and integrated them inside the bedroom area. The design process was pretty straightforward since @lupugabriel was clear in his brief. And we even had a lot of fun lot of fun bringing his apartment back to life through design!
At the time we write this article, we have another ongoing luxurious project, that took another path: the neo-classical design reinterpreted.
The industrial - pop culture luxury design.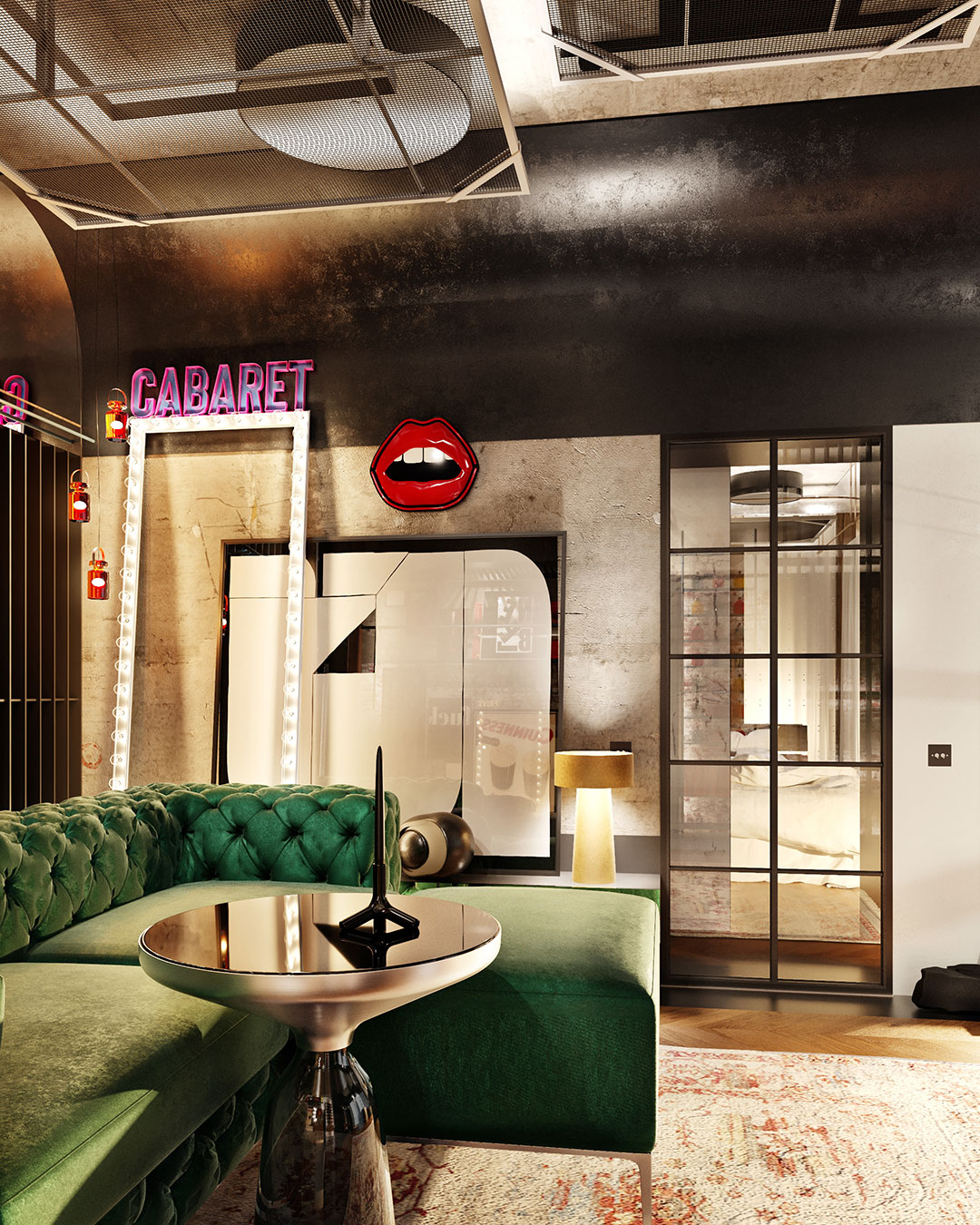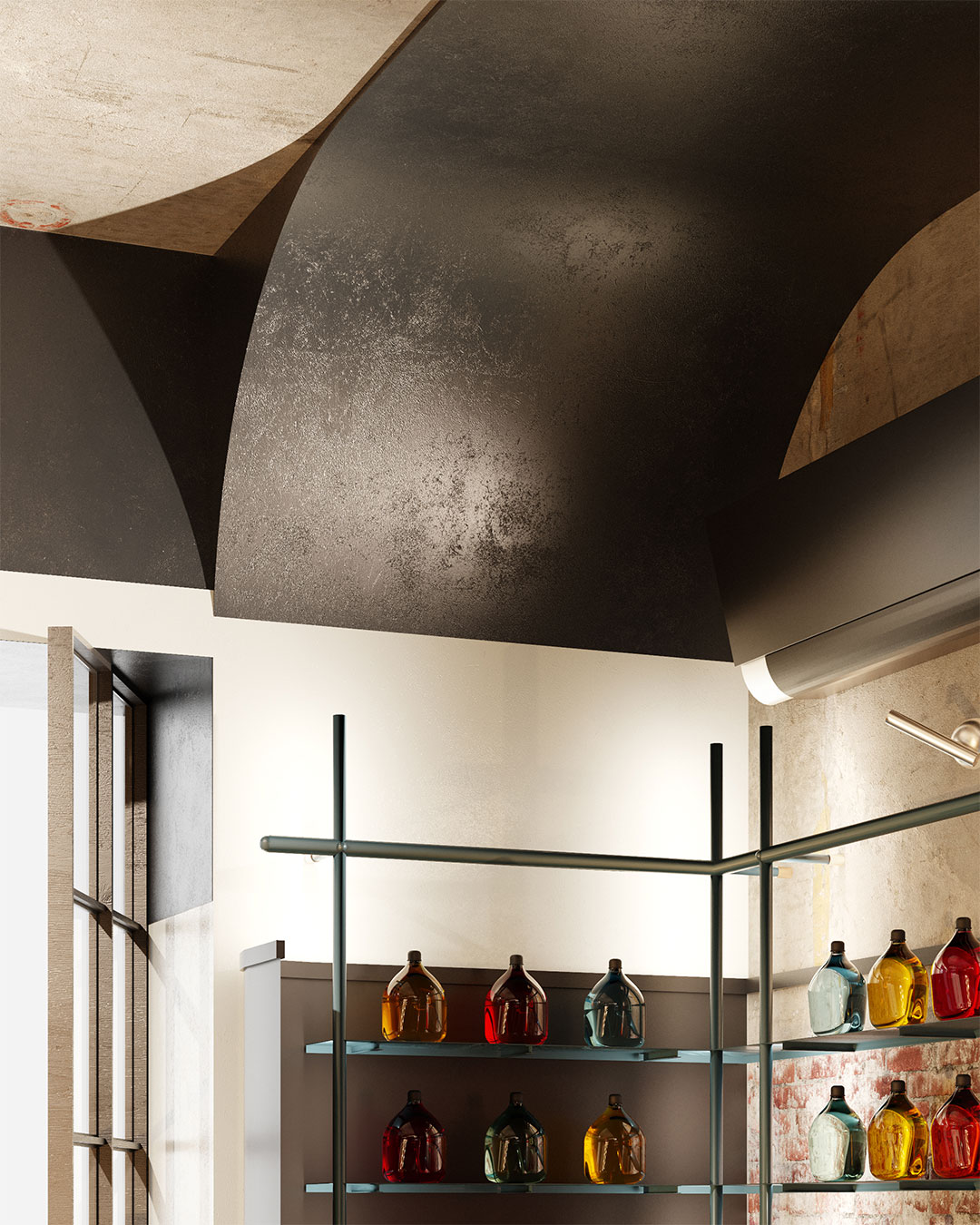 The living room construction phase.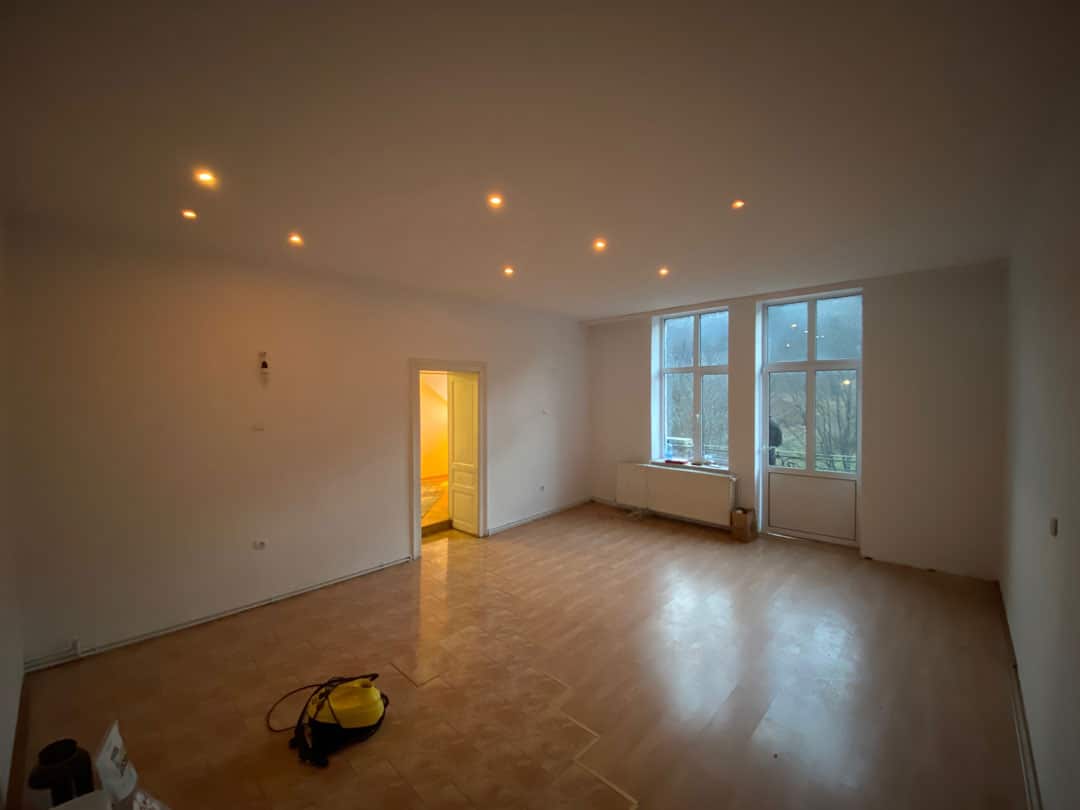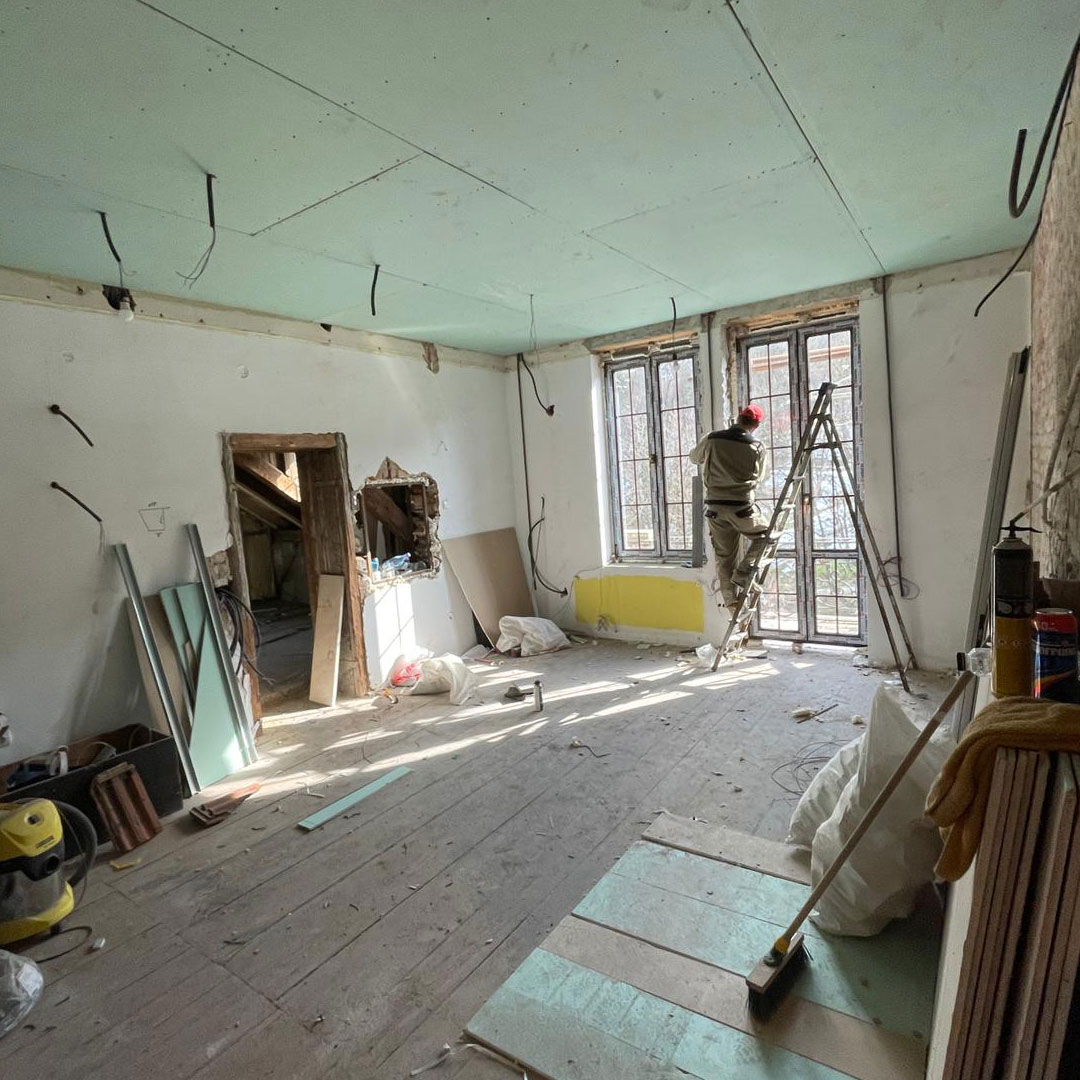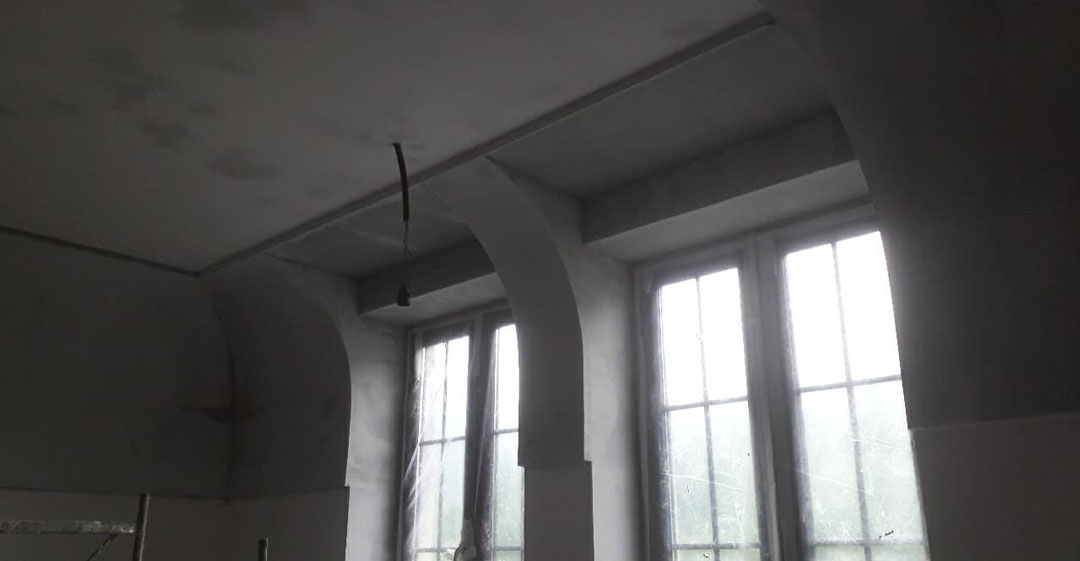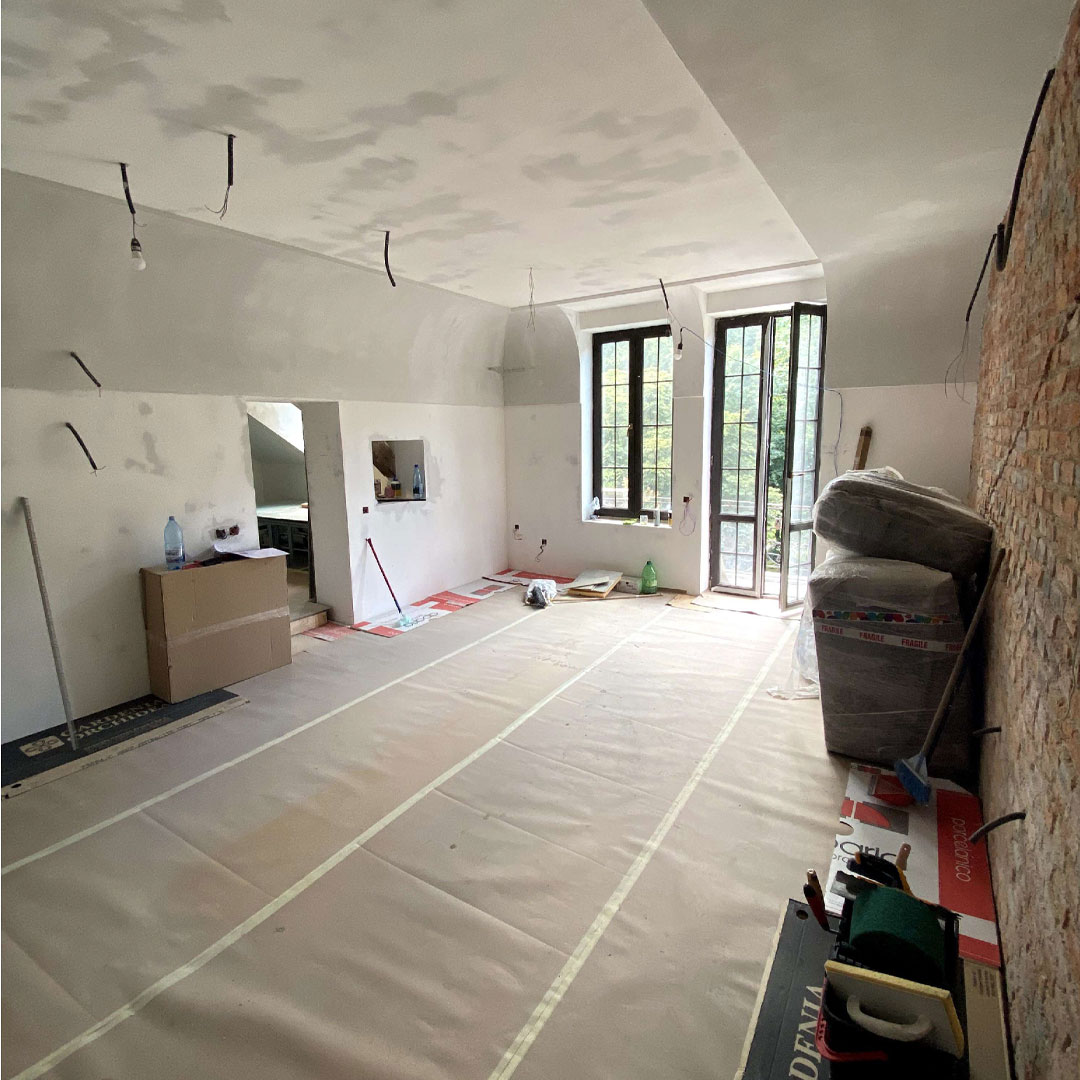 to be continued…
Here you can find another project, located on the exotic beach of Calpe, Spain.
.
.
.
If we managed to make you curious, you can learn more about us here. Or visit our Instagram page.